Logistics Trends for 2021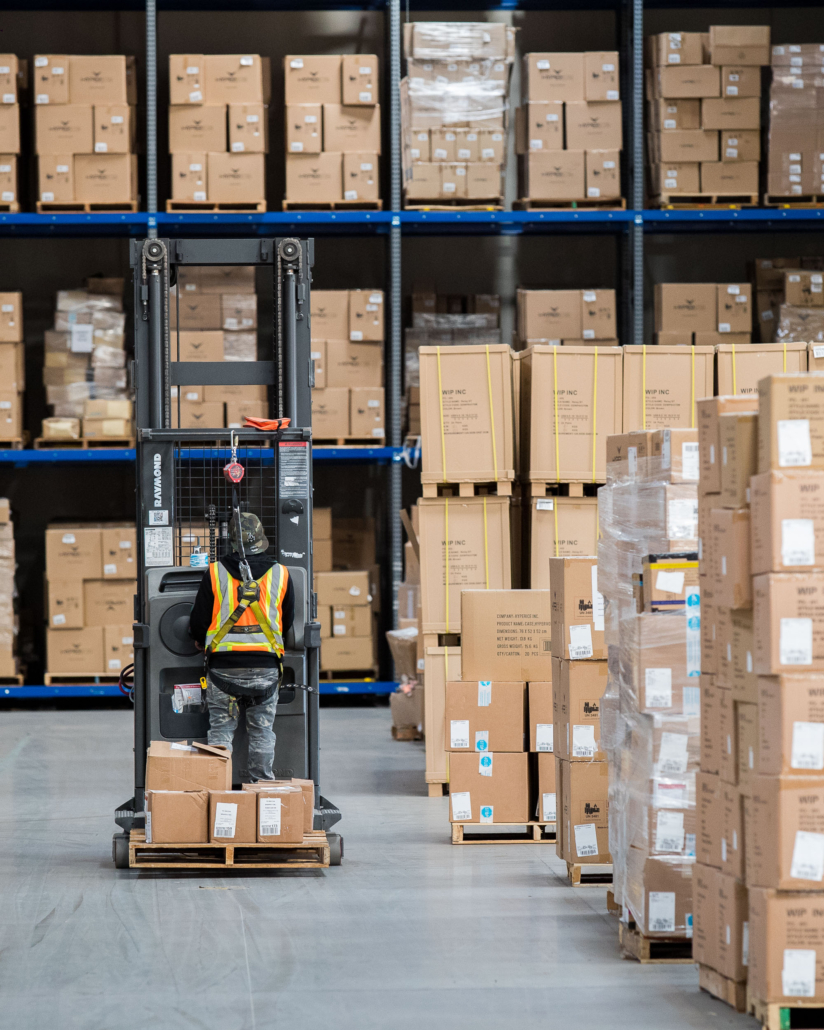 Logistics Trends for 2021
It's hard to believe that 2020 and all its craziness is now behind us.  No one saw COVID-19 coming, nor the global impact is has had.  If there is a silver lining or opportunity in this cloud for brands and the logistics industry, it is certainly the increase of ecommerce business.  In fact, the estimate of U.S. retail e-commerce sales for the second quarter of 2020 totaled $200.7 billion, an increase of 37.0 percent (±1.2%) from the first quarter of 2020.  And with how busy the holiday peak season was, we will likely keep seeing these increases.  Nonetheless, we need to learn from 2020 and think about 2021.  Here are some of our thoughts for 2021.
Going Green
There were more ecommerce orders in 2020 than ever before.  U.S. e-commerce sales will hit a projected $709.78 billion in 2020, or an increase of 18%.  With that comes an increase in deliveries which means more delivery trucks on the road.  Climate change is here and we need to drastically improve conditions to keep our planet thriving.  By nature, the logistics industry contributes to greenhouse gas emissions and we need to better ourselves.  There are eco-friendly warehouses, whose purpose is to reduce and monitor the use of electricity, heat, water, and gas.
What's NRI doing about this?  One of our principles is "Creating Harmony and Sustainability for All".  We work with our clients to reduce any excess waste and offer sustainable solutions.  Some of our clients, such as United by Blue, have opted to use recycled packaging for their orders.  Other clients, such as Tentree, do not use any plastic polybags, only recycled rope to keep items tidy.
Focus on the wellbeing of the environment plays a major role at NRI.  We work internally to identify and embrace opportunities for continuous improvement in sustainability, and we also work to share suggestions with our clients on how they too can make improvements.  We've embraced several opportunities including:
Storm water runoff management
Motion sensor and LED lighting in warehouses
Recycling program for all possible materials (paper/cardboard, plastics, wood, metals)
Low-flow plumbing
Working with clients to identify and remove waste in packaging i.e. straps on cartons, excessive and/or non-recyclable fill in cartons
Continuous education of our team members on opportunities to reduce or remove single-use items from their lives
We're All Partners
Things are better when we're (working) together!  Treating suppliers and logistics companies like partners is beneficial to everyone.  Good, clear communication around sales information, time-in-shipping data, and other KPIs can help you, your suppliers, and logistics partners be prepared for any increase or decrease in sale trends.  Working together makes it easier to achieve your goals, than you going at it alone.  Using big data and analytics will help you identify any actionable insights for any sales trends, pricing strategies, and utilization of logistical resources (such as NRI).
If you speak with any of our current clients, they'll be the first to tell you that NRI puts a major focus on preparedness.  We partner with our clients on sales data, forecasting, shipping information, returns, and anything else we need to prepare from a facilities and labor perspective.  This past year has reinforced NRI's believe that we need to be prepared for anything, and build in contingency plans for the unexpected.
Robots are Taking Over
Not really, however, in the constant effort to improve processes and automation, many supply chains and logistics companies are looking into the use of robotics.  During the first half of 2019, North American companies spent $869 million on more than 16,400 robots.  Even outside of warehouses, companies are investing in drones and self-driving car technology to free up manpower to be better used elsewhere.
We're embracing these technologies at NRI and constantly looking to how we can automate certain tasks so that our human warehouse employees can become more efficient and apply additional focus on our value-added services like giftwrapping, tagging, and handling fragile items.  NRI has long been a leader in technology investment and development – operating on our proprietary 3PL software suite and with robust Technology and Engineering teams focused on the mindset of continuous improvement.
Dude, What's My Budget?
No, seriously, what's my budget?  Just like 2020, it's hard to predict how much to allocate towards logistics partners because this year has been abnormal, and we don't know what 2021 will look like.  Budgeting for 2021 will need mapping existing resources with strategy and a shift from the traditional inputs and standard approaches.  The need for more incredible speed and cost control spans across all industries, therefore making it a challenging task to achieve a perfect budget for 2021.  Another suggestion is just to treat your budget as a range.  In many ways budgeting will be a guessing game, and companies need to put together a plan based on contingencies.
Because we treat all our clients as partners, we work hand-in-hand to predict, as accurately as possible, any trends and forecasts.  This helps our clients set aside a budget for their fulfillment and freight budget.
With how ecommerce trends are continuing to grow, we hope 2020 can be a learning experience for all and that we make 2021 better.  We must think about the environment more than ever, become partners through the entire supply chain process, use technology to our advantage, and crunch numbers to create a budget that won't break the bank.
We're here to help. Let's talk about scalable solutions for your business. Contact us here.
https://nri-distribution.com/wp-content/uploads/2021/01/NRI-Chris-Wellhausen-54.jpg
2500
2000
Ryan Dale-Johnson
https://nri-distribution.com/wp-content/uploads/2020/02/logo_nri_light.svg
Ryan Dale-Johnson
2021-01-06 20:09:02
2021-01-08 16:22:58
Logistics Trends for 2021