High Demand for Warehousing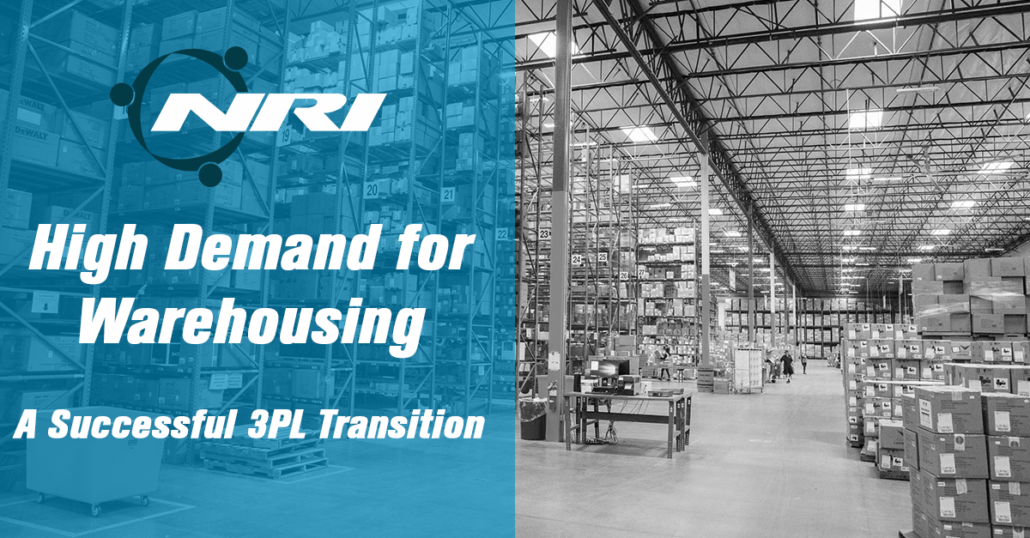 High Demand for Warehousing
A Successful 3PL Transition
The pandemic has brought many challenges to people and businesses alike.  Of significant impact to the logistics industry and their customers, is the tightening of available warehouse space.  In a recent Forbes article, it's mentioned that $1 billion in e-commerce sales results in 1.25 million square feet of warehouse space needed and "…this figure far exceeds the previous five-year annual average of 211 million square feet.  Add to this the growing infill warehouse space demand in urban cores, and you are sure to understand the projected record-high levels of new warehouse construction."
North of the border, available warehouse space in Canada is at a historic low – heavily fueled by the increase in e-commerce.  Vacancy rates in Toronto, Vancouver, and Montreal are the lowest in North America.  Developers are struggling to keep up and are busily converting existing buildings to help meet demand.  According to real estate services company CBRE Ltd, "About 10.4 million square feet of warehouse space was leased across Canada in the first three months of this year".  We believe strongly in planning ahead and were able to see this constriction coming.  One of those new leases noted in the report includes NRI's latest footprint in Brampton, Ontario – part of the Greater Toronto Area.
NRI recently announced our expansion to both Easton, Pennsylvania and Toronto, Ontario.  We have experienced significant growth from our clients, in part due to the pandemic.  With the acquisition of our newest warehouse facilities, we have strengthened our "Four Corners" strategy.  This positions our warehouse facilities in key geographies in both eastern and western Canada and the US.  With our multiple facilities across the 2 countries, we are able to service our clients' customers in shortened time frames, thus keeping up with consumer delivery-time expectations and reduced transportation costs.
What this all translates to, for those considering the switch to the 3PL model or to a new 3PL partner, is that proactiveness is key.  A successful, long-term partnership begins with a solid foundation and advanced planning so that both parties can implement necessary resources and execute an effective transition plan.
Start your discovery process early and you will be well positioned for success.  We have dedicated teams to help you plan your move to NRI.
https://nri-distribution.com/wp-content/uploads/2021/05/warehousedemand.png
627
1200
Ryan Dale-Johnson
https://nri-distribution.com/wp-content/uploads/2020/02/logo_nri_light.svg
Ryan Dale-Johnson
2021-05-21 20:24:01
2021-05-21 21:00:12
High Demand for Warehousing